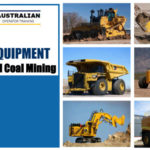 Welcome to the Australian Operator Training's Mobile Equipment Refresher Course.
Instructions for Refresher

This Refresher will take you approximately 6 – 8 hours to complete.
All questions are multiple choice, fill in the gaps, drag and drop, Yes / No and True / False
You must answer all question in each module correctly to go onto the next module. If you get a question wrong then you have to do the that modules questions again.
You have only 4 attempts at a question before you are locked out of the assessment, you will need to contact our office during normal office hours to answer the question before being allowed to continue.
All questions must be answered without any assistance
Fees and Refunds
Fees are payable using our secure payment method stripe, however if you choose not to use this option you can contact us  and speak with our admin team about direct deposit, PayPal and company purchase order (to approved clients)
If you choose not to start the online training once you have enrolled and paid, we may refund your training fee minus $50 admin fee if the paperwork completeness check has not started.
If you complete the online training and you have not uploaded the correct documents as per the instructions then no refund is able to be made
Prerequisite
Before you start please have the following ready;
USI – Unique Student Identifier
A clear scanned copy of your current drivers licence (both sides)
A copy of your current Statement of Attainment, no older than 5 years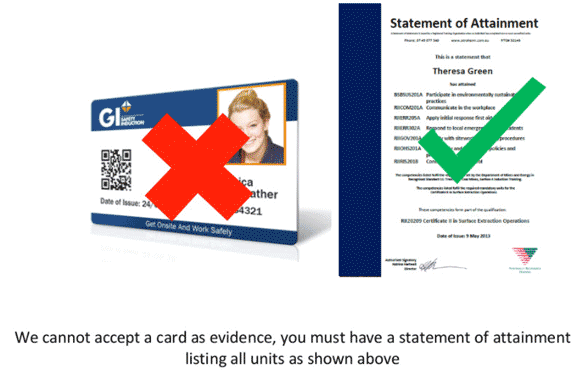 Units of Competency
RIIMPO206D – Water Truck
RIIMPO208E – Support Equipment
RIIMPO301D – Hydraulic Excavator
RIIMPO304D – Wheel Loader
RIIMPO305E – Stockpile Dozer
RIIMPO308E – Tracked Dozer
RIIMPO309E – Wheel Dozer
RIIMPO310E – Grader
RIIMPO312D – Scraper
RIIMPO315D – Tractor
RIIMPO316D – Compactor
RIIMPO317E – Roller
RIIMPO318E – Skid Steer Loader
RIIMPO319D – Backhoe Loader
RIIMPO337D – Articulated Haul Truck
RIIMPO338D – Rigid Haul Truck
We recommend that Firefox Web Browser or Google Chrome Web Browser be used for this course instead of Internet Explorer Browser. Some users have experienced issues when using Internet Explorer. If you have any issues with login or access to the course, please try one of the other browsers before contacting us.
For assistance, please contact us by completing the Contact Us form.